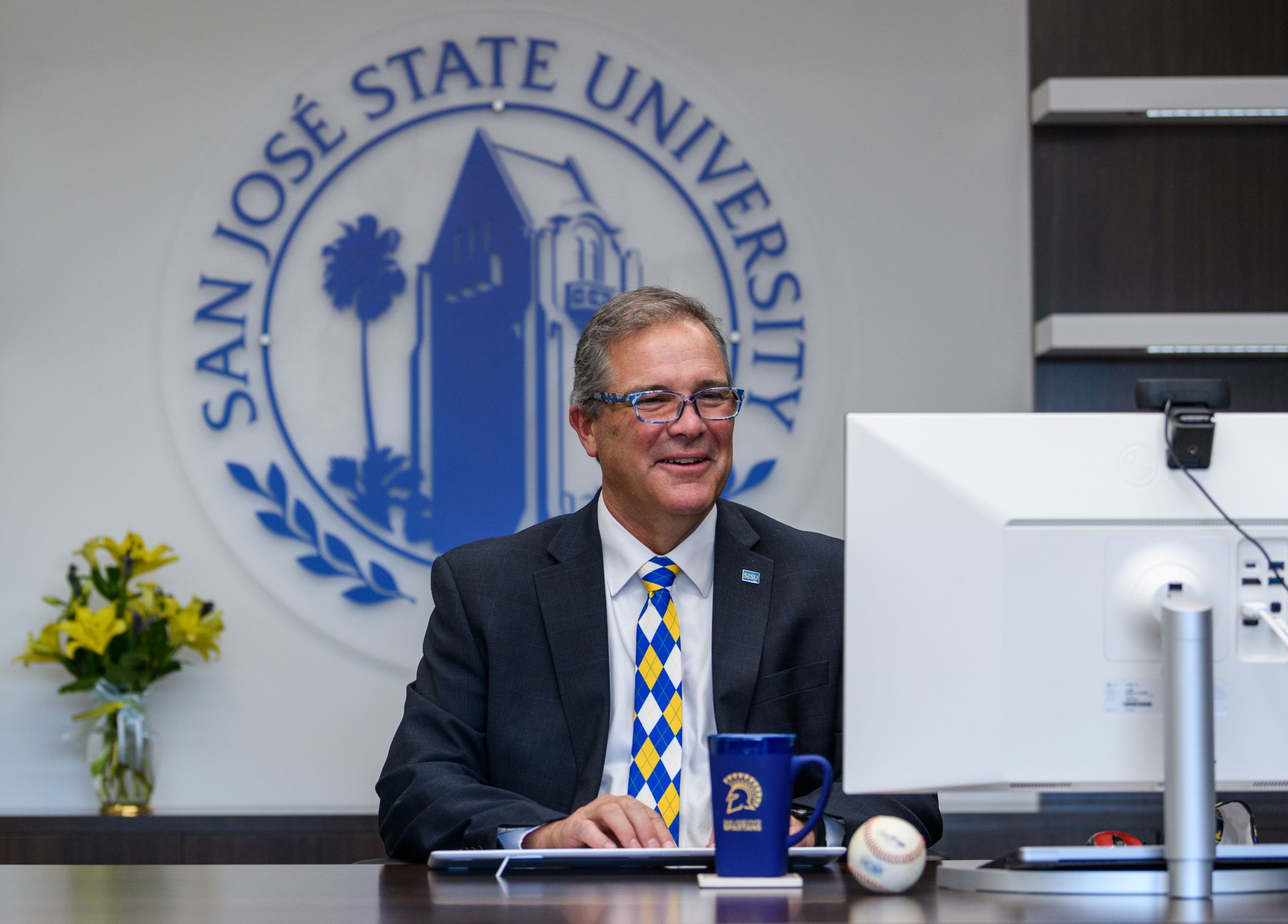 Dear Spartans,
Welcome to the 2022-2023 academic year at San José State, the Most Transformative University in the nation!
At SJSU, we want to do whatever we can to help you complete your degree, have a great educational experience, and nurture the skills and knowledge you need to succeed when you graduate.
The SJSU Academic Catalog is designed with those goals in mind. It can help you plan your path to graduation, especially when used as a companion with advisor support and other resources. 
Here, you'll find a detailed overview of the degree and certificate programs currently offered by San José State. We offer more than 140 degrees at the bachelor's level, nearly 100 master's programs, three doctoral programs and a variety of credential, certificate and other programs. You'll find a wide range of disciplines, including business, engineering and science, education, health and human sciences, social sciences, arts and humanities, and computer science.
The bottom line? No matter your academic needs and career goals, we've got you covered.
The  catalog offers more than just information on your classes. We also want to help you to connect with other students and discover your passions through more than 400 student-recognized clubs and organizations and opportunities to sharpen your leadership skills and become an actively engaged SJSU Spartan . Please take advantage of these opportunities, which will undoubtedly contribute to personal growth and result in memories that will last a lifetime.
As a Spartan, you're now part of our university's long legacy of academic achievement, spirit of innovation and social and civic engagement. Check out a few of our most notable distinctions and accolades !
Please familiarize yourself with the contents of our academic catalog and take advantage of the useful My Favorites tool for easy reference in the future. It's great to have you here at SJSU!
Sincerely,

Steve Perez
Interim President